Singapore turned 45 yesterday. Though we all had a 3 days break but 3 days seem to pass so fast and its now already Tuesday, start of a 4 day work week.
Oh ya..I have a new baby nephew yesterday as well. A national day baby...
I cooked herbal egg on Friday night. Woke up on Saturday morning, do up all the cutting, chopping and start to cook 3 big rounds of vegetables for our popiah session. Went over grandma's house and enjoy popiah session with my uncles, aunties, cousins, niece and nephews. Few hours of gathering, I see the growth in the kids. Time really flies…
These are my FOOD~ haha…
The herbal egg cooking in pot for 3+ hours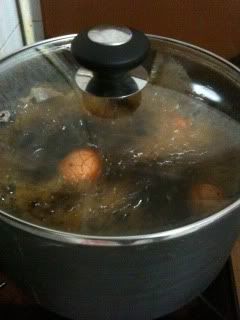 This is the 2nd wok for the popiah. Total of 3 rounds..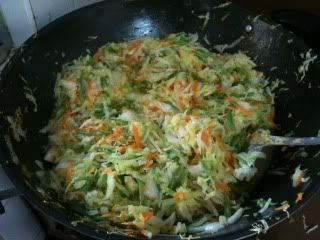 All the ingredients for the popiah session...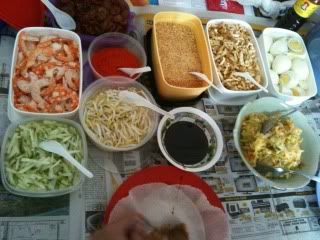 I managed to do up 1 layout over the weekend. Simple one. Took me 1.5hours? I also done up a simple album which I've yet to fill up the pages. Thinking what to put. Will upload when I'm done.
Meanwhile, have a nice week ahead. I'll try to blog often.