Happy Birthday to MF! She's on long leave til month end, so shiok. Lets hope she'll have her B 计划 all worked out successfully : )
I took a day off from work last Friday and attended Laines' Rusty class. Full day of scrapping, tiring but fulfilling~! Here's my end product. I've added dividers inside and going use it for storing photos I developed for scrapping.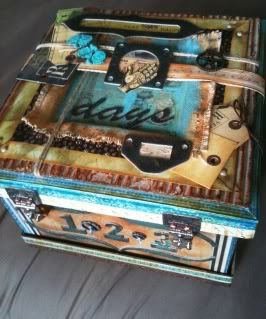 Went Science Centre and Farmart with DH the previous Sunday. I totally enjoyed it! Especially at Farmart. Hehe.. when will our prawning session be? Kinda looking forward to that. I WANT TO PRAWN!
Check out this picture. You can see my head but wait, where's my body? Optical illusion…1 of the many interesting stuffs at Science Centre.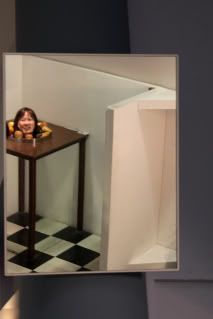 This two pictures are actually taken from a same frame. Turn the frame upside down, you'll see different view. Pretty interesting huh?
Smiley
Frowny
This parrot is very intelligent. BANG! It went dead, with feet up in the air. It can even do mathematics! Trainer asked 2 boys to pick a number each. They choose 6 and 2 respectively. Trainer hung up the numbers and the clever parrot do its Math and picked the number 8! *clap hands*
What are they doing? Haha… My colleague comment on my facebook "the male tortise below tot a rock is a female and the male tortise on top tot the tortise below is a female..aka mass orgy!" I can drop dead at such comments. But its funny :D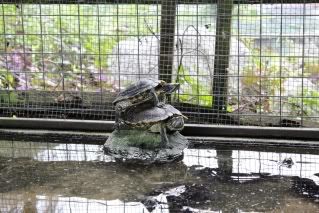 Nice lotus in the pond near the prawning area at Farmart.