Millions of apologies for leaving my blog aside for such long time. Thick layer of dust piled up as I tried to wipe it clean :p
What have I been up to for past 2 months? Basically busy with my wedding, then after that busy with my work and my school project, hardly have time to breathe. I really need my own personal space. Sometimes I just need very much time on my own, no one to disturb, to talk… I really need a break. Come back, the bubbly Lydia… I need you badly…
Let's share some memories and photos here.
19th Sept 2009 – 1st day of Lunar 8th month
Had our An Chuan and Guo Da Li ceremony. In chinese customs, An Chuan is to place wedding bed with auspicious stuffs on it to bless the couple with offsprings and good life ahead. Guo Da Li is when the groom deliver betrothal gifts and bride's dowry over to the bride's family. I don't have the photos with me now, will upload again.
26th Sept 2009 – 8th day of Lunar 8th month
Johnny and I went through our chinese customary wedding. Pretty interesting and tiring day for both of us. Nevertheless, we enjoyed the day thoroughly with great help from all our brothers and sisters. Here are some photos from the wedding's actual day.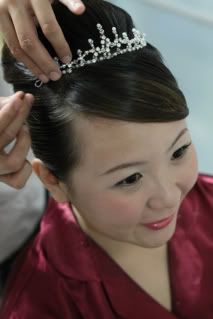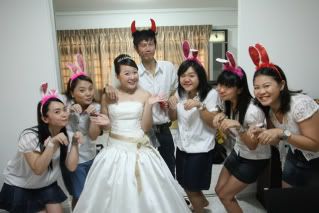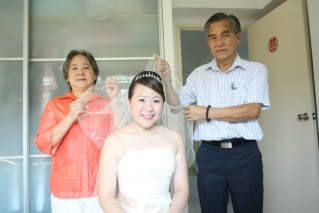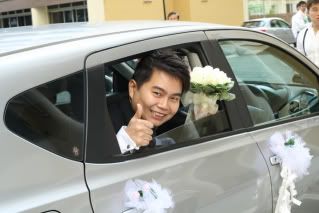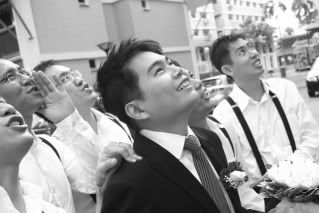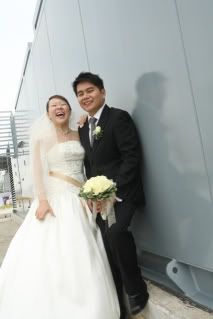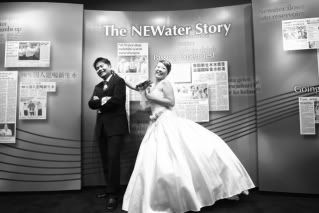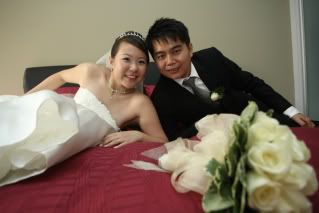 We went Pulau Ubin on 4th Oct after 2 years of phobia (1 of our friend met with an accident when we cycled in the forest trek) Took some pix.
1st group photo, put my DSLR on a DUSTBIN!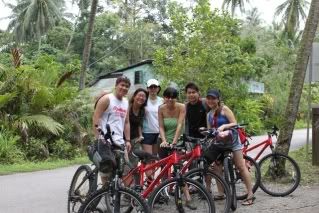 On the bumboat going Ubin. 'Village girl' aka Chun Gu~
I like this shot I took of the bicycles...
Another of the typical crazy shots we'll have.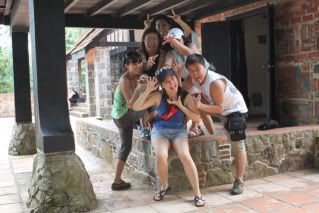 Going up the viewing deck. Hubby took this shot.
Last group photo before we left Ubin after a fantastic dinner.
Went Grandma's place for her birthday celebration on 24th Oct. Took some shots. Just look at how adorable are my nieces and nephews.
This photo show PART of all the grandchildren and great grandchildren.
This is Weiting aka Xiao Mao (Kathlyn)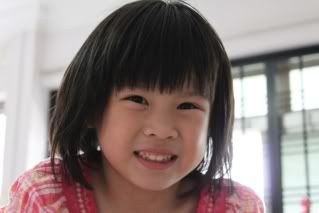 Weiting's brother, Jing Jie (Kyan)
This is Jun Wei
His younger brother... aaa I FORGOT HIS NAME! Anyway he's a cutey 5 month old baby. Chubby... chubby...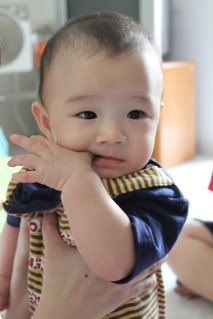 Attended Kenny's wedding at Amara Santuary on 25th October, a month after wedding. 2 more weddings coming up, 7th Nov for Zhichao's wedding and 22nd Nov for Kim Lip & Gin's wedding. Wish them all eternal happiness…..
Had office's event - People's Day on 30th. Quite nice though a short few hours. We actually went out as a team, do up a consumer electronics gadget survey then went over the Revenue House for japanese hi-tea. The food not bad, See the photos and you know… You'll salivate as well!
Here's some of my favorite random shots taken from my 500d.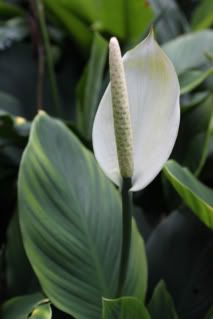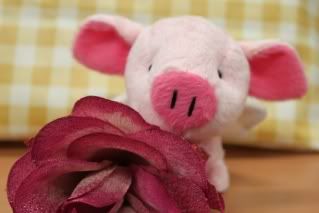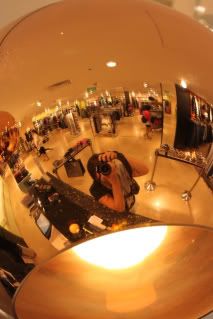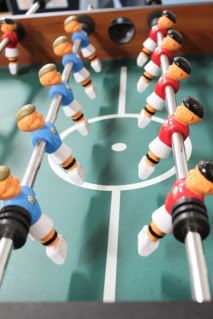 Hmmm havn't been scrapping lately except for these 3 layouts. Quite miss the nice ladies at Laines. Miss taking scrapbook classes as well. Too bad the class I targetted for Nov is fully taken, else I'll even take half day off from work and do some therapetic treatment for myself, ie to scrap like how I did yesterday for 4 full hours. Though just 2 layouts took me 3+hrs, I'm happy with the outcome. I'm still cooking on a Maya Road album, making a princess baby album for 1 of my ex col's wifey. Hope the lovely lady will like it. Still cooking, will be cooking for quite sometime I guess.
Played with glimmer mist for this simple layout. Was in mood for something very simple.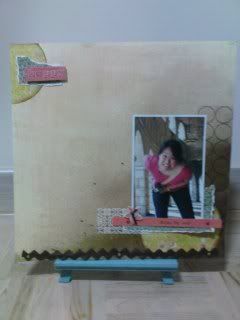 Want to have a go at more layerings. So that explains the below 2 layouts on Sat. I love the layout on my cousins. Look at how sweet they are when they were young. Really 'Apple of my heart'