Lousy blogger… referring to myself :) Finally managed to get some photos out and blog short summary on them. Hehe and oh ya, still no scrapping…. BEAR WITH ME PLS….
29 July 2009 already. Time flies… 3 more months to my wedding. Busy Busy BUSY!!! So many things to think, to do… My tiny brain going burst any time. To make things worse, all the while I don't like people to nag, push me do things. Now? Sometimes during weekends, I'll have both sides of the mummy nagging and nagging. GOSH… wonder how long can I tolerate without erupting.
Anyway done up 'all' (should be all) of the traditional stuffs over my side. Spent last Saturday out shopping with my mum and sister on the red stuffs and gold.
Bought these… supposed to bring the bride good fortune, bear kids…etc many many which I can't recall off hand.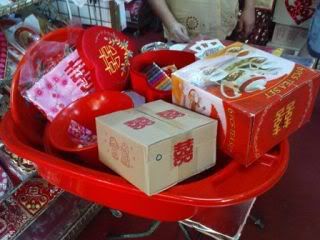 Bought my drowy also… these are what my dear mummy bought for me…
In a nice velvet red, double happiness box.
And…my sis want join in the fun, bought herself some gold too. Nice pendant? I chose it for her. Gave her plenty of ideas how to mix and match the pendant with laces and ribbons as alternatives to wearing it with chains.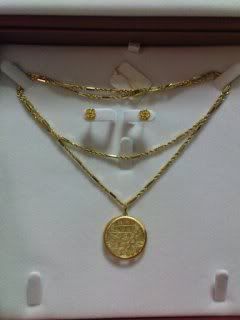 Went Chinatown market and finally get to eat my favourite 5 spice snacks. Had chendol too! YUM~ SLURP~
Renovated our bedroom. The room is still empty, I have not shift in my stuffs yet. Will slowly do so.
Wardrobe with frosted glass doors.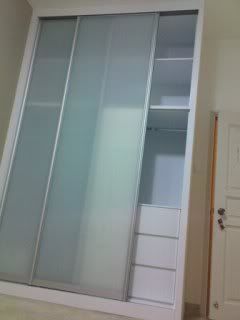 The white side table that MIGHT become my scraptable…hahaha… see how things go, I might be heartpain so see how first.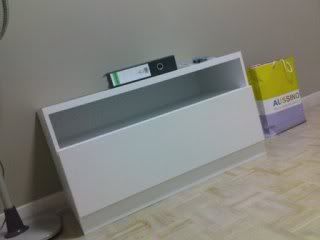 3 photos to show from my Shanghai trip. The rest of the photos in my facebook account. Go there find ya :)
Wonder why I can sleep so well? Cos its super cosy… I love the quilt and pillow..hehe…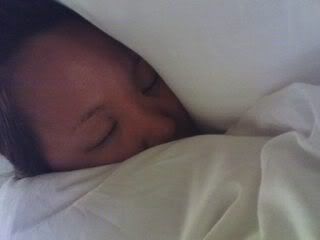 Me eating my all time favourite snack. Shen Jian Bao… It's pan fried at the bottom, there's still soup inside the bun itself. In short… just simply finger licking!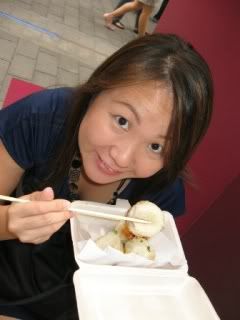 Hehe one of my favourite self taken photo. Bought the cap and tee from Uniqlo. LOVE THEM TO BITS….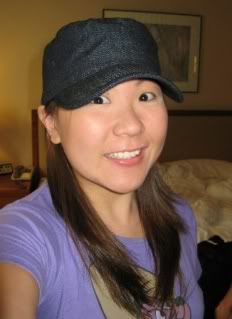 And finally…the last photo for the day… Just added the words to the plain white pot… EARTH SAVER… remember to go green for a nicer environment… This pot of plant is in my office, at my workspace. I'm thinking of buying more plants but need to be committed leh. See how bah.