Wohoo! It's Monday and yet I'm still all SCRAPPY! Isn't it nice? How I wish I can still stay at home and scrap away... Hehe dreaming!
Just done up a layout. Finished this in less than 1.5hours. Not bad liao :D And I think I seldom have 2 photo layout. This should be my pioneer attempt.
Altered also a sheer namecard holder from Muji for my hotel coordinator. Intend to give it to her for being our 'parttime emcee'.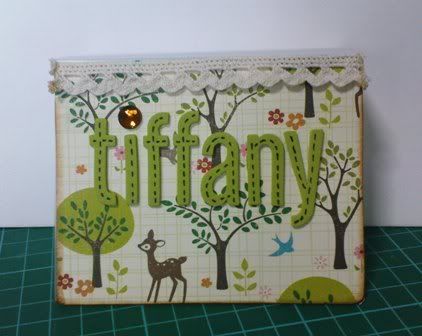 I've got something for my photographer also. BUT should be kept in suspense for time being because he might just chanced upon this blog. *giggling*