Post edited at 11.52pm
Here you go.
The motivational board for my dear bf...For him to paste or pin memos. Purposely emphasize on the SUCCESS word. :p
A birthday present for my colleague whose birthday is on coming Saturday.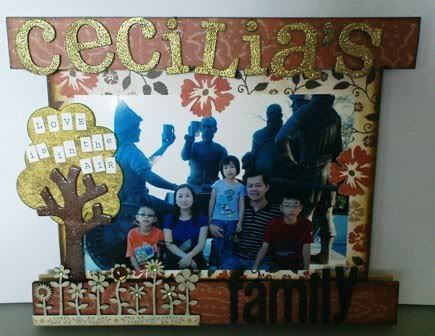 Another birthday present for another colleague whose birthday is hmmm on the 3rd week.
So sorry. I know I have been a bad blogger but nothing interesting going on in my daily life nowadays.
Hmmm working as usual, ROM planning on-going, holidays planning on-going and NO new photos to post.
Finally finished my Maya Road birdie album for my friend. Will sort out the photos and post real soon. Sorry, pls bear with me :p
Done up 2 photo frames and 1 motivation memo board. YET...again I have not post it here. Will post soon....Sorry again :D
Hmmm ok done with my short updates... Don't get pissed off... WAHAHAHA