Wohoo! Its F1 craze this weekend for most people. Bf and me decided to go join in the fun, to experience the F1 power. Nah...We didn't buy any tickets. But roamed around to find nice spot to view. Some photos to share below :p
Meet bf at City Hall MRT on Sat's afternoon. I was greeted by crowds of F1 fans. I'll presume so from their dressings and of cos their pro camera compared to my Canon Powershot :D
Look at this...Magnificant right? View of Marina Sq and Suntec. What's that in the middle? The round round thingy? That's the Singapore Flyers.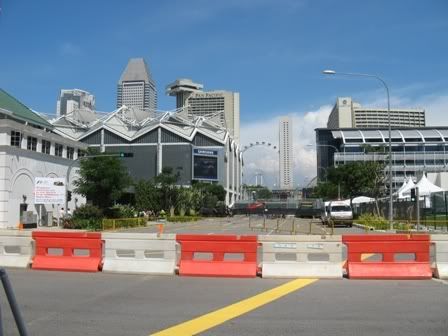 As we walk further in, can't help but to notice this...Look at the number of carparks lots available inside Suntec. Gosh...when on earth can you find so many empty slots? Haha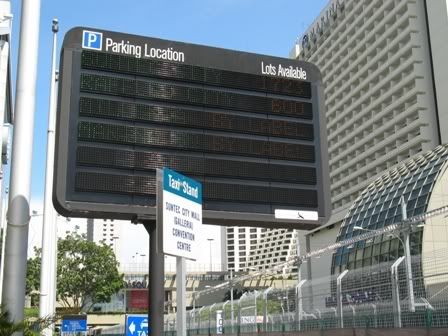 Just another random shot of both of us at Suntec Fountain Terrace.
Guess where did I take this shot? Hehe... from a carpark in a certain building...Can guess? I'm at Shaw Towers.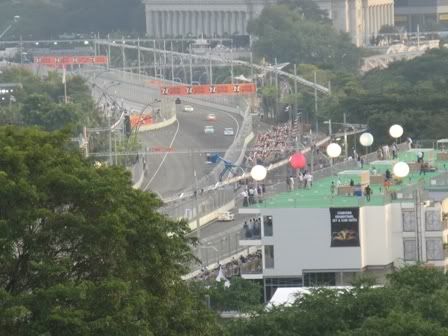 Night view from Shaw Towers... NICE~~~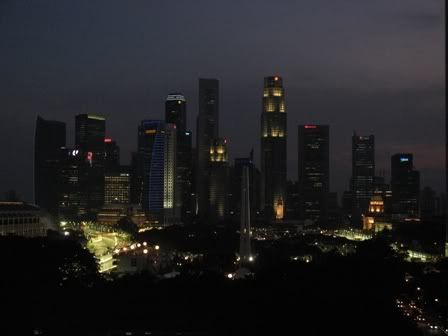 Zoomed in photo of the racetrack...power~~~