Went stocktake at Batam factory over the weekend. Spent the whole day at factory doing stockcount, verifications, reverifications. Quite an experience for me since I've never stayed in a hotel alone before. Checked in at iHotel, Batam at 7++pm since I left factory late with a few other colleagues. Went up to the room and tar dar..this is what greeted me. Pretty pleased with the amenities. Clean and odourless room with king size bed, broadband access, 29" flat tv with numerous channels, interesting enough to attract me. What's most important is the clean toilet :) Went for dinner at Fishermen Restaurant at Nagoya shopping centre. Went for body massage after that. Overall this trip is enjoyable with the exception I didn't get to go buy my DONUTS! Duhz..we're rushing for ferry la..LL lor.. That's my only regrets :)
2 shots of the room I stay over on Sat night.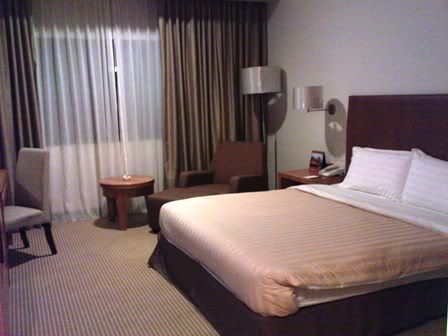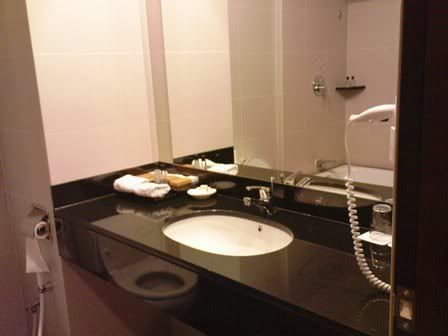 My melon drink and J's mango nata de coco…
Reached back Singapore at 1+pm. Went Kim Gary with C and J to have our lunch. Went shop around at Vivo with C. Bought my ring files from Daiso, this border punch at $4.75 from Art Frenzy since its 50% off for all punches..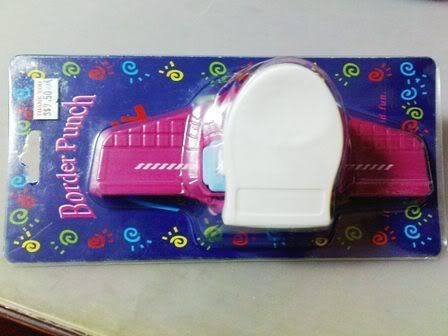 I brought something FUN to work today. Went around tricking people that this is baked by me.
Seeing it real is more interesting because not only this bread looks real…It even has the smell of real bread! BUT…Duhz… This is actually a stress squeeze ball + a wrist support for computer :D
Had lunch with my bf's parents. They brought me to TPY Lor 5 Blk 75 for Teochew porridge. YUM~~~ I love the food there and these are what we had today + 3 bowls of porridge for S$14.50! Cheap isn't it?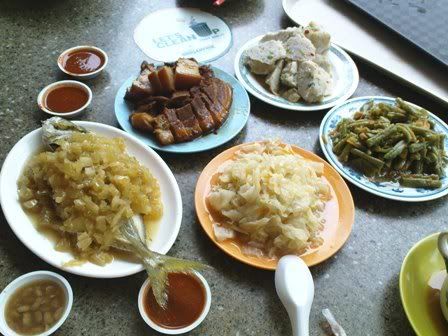 I saw this at some scrapper's blog few days ago. Feel its very inspiring so just want to share it with you people :)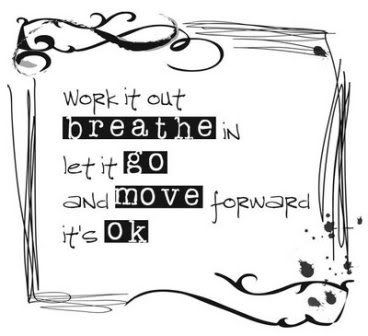 Before I go..Here are 2 photos of zi lian me again… WAahahaha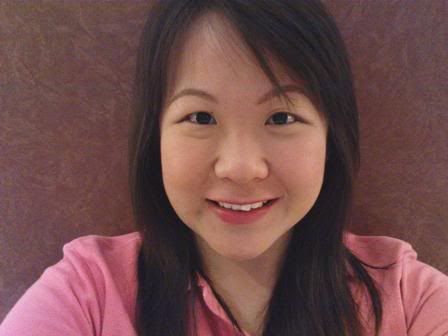 IF PIG CAN FLY….SO CAN I!!!!! wahahahahaha OK OK…I'M ABIT MAD…PARDON ME…
Look at the wings of the piggy :p