Hmmm been long huh? That I last posted. Been busy la...so sorry :)
Nothing much going on for me. Life is just about eat, sleep, work, FYP. So tiring manz. This coming week going to be more tiring for me. Boss going on holidays and I'm taking over her project. Duhz...quite a major project which I'm not involved from scratch. Had to catch up big time. Hopefully nothing much go wrong when she's not around. Pray for me...
Hmmm FYP wise...so far so good. Really very glad I have some 'gods' in office I can turn to for help. After meeting my local sup in school this evening do boost my morale abit higher liao. Let's see if my 1st initial firmware is able to debug tomorrow :D
Going to be a short post. Here's 2 photos taken during family BBQ at my maternal uncle's house. Main motive is to celebrate his birthday.
Look at this! Short of my 2nd uncle and family. Lots of kids ya? Hehe..
My sisters and me and my twin cousins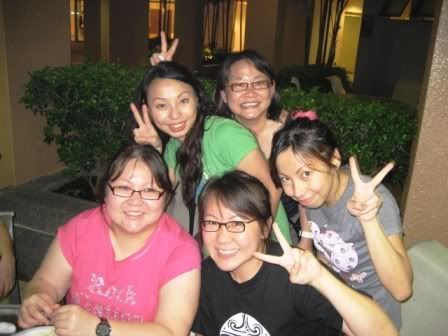 Ahhh and this one... my 1st ever commissioned notebook :p
Got to go sleep le. Have a wonderful weekend :)