Hehe..almost forgotten I can post my works online already, until I saw in
I's
blog. So here are my scrapbook works in case you all thought I've given up my hobby for accessories making. :)
Done these for an online challenge. Since shortlisted finalists already and yours truly me is definitely not in the list, so I can post them in my blog already :p
Door hanger. Cutting of pp and do popups...add on glossy ascent and bead ribbons..I pretty much like this door hanger. Let's see who's the lucky one who I've decided to give away as a gift :)
Amara LO. We took this photo during the wedding show at Amara Hotel on 5th April. Thought it'll be nice to scrap something on our 'Hotel Shopping' So tar-dar...here it is.. There's a mini pull-out tag that journals abit.
Captivating eyes LO. All self portraits after my friend's wedding. Like the way the makeup artist done up my eyes and that explains this LO.
My sister LO. Printed her grad photo using cardstock and there turns out a nice texture piece.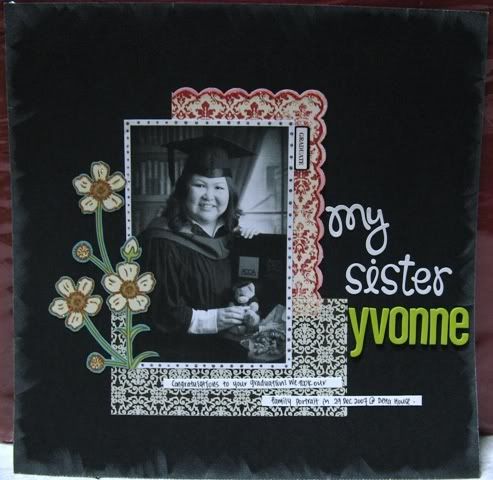 My cutey cousin when she was young. I love this particular photo of her. So scrapped it.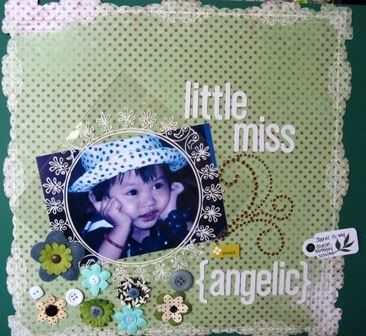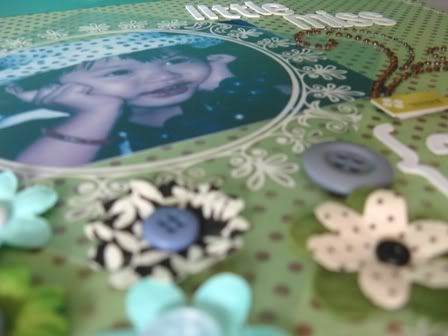 That's all for now. See when I'll have time and mojo again to scrap. Saw my FYP Part B schedule. Totally freaked out liao. Going to pull up my socks really long :D Wish me good luck.