I'm bored at work, with all the documentations. Damn sleepy lorzzzzz….
Anyway this weekend pass real quickly. Hardly have time to recupurate and its Monday again.
Anyway some quick summary of this weekend… I guess a pictorial one should be more fun?
Friday
I knocked off at 5pm because its National Family Day. Its "Eat with your family day" so my company have 'early dismissal' at 5pm. Had a free ride back to CCK by my boss. No no..by my boss's driver, ie her husband. Haha.. So I reach back CCK only 530pm! Went Lot1 to roam awhile. Reach home, had dinner and get my butt moving to go my cousin's house. Need his help in my FYP. Oh…hehe abit embarassed cos I didn't know it was his birthday that day! So coincident. His wife bought a cake, my niece sang birthday song. It's a small celebration, with me as intruder! :p
Sat
Meet my small cousins at CCK MRT, took train down to Orchard. Had lunch at Pepper Lunch, enjoyed a sumptuous meal, fully bloated. We ordered a combo set.(Steak+Hamburger, Salmon+Chicken, 2 rice, 2 salad, 2 icecream, 2 drinks). Yes…WE FINISHED THOSE! Haha….Photo speaks louder than words…here you go..
Steak+hamburger (I cook this)
Salmon+chicken (my cousins cook this)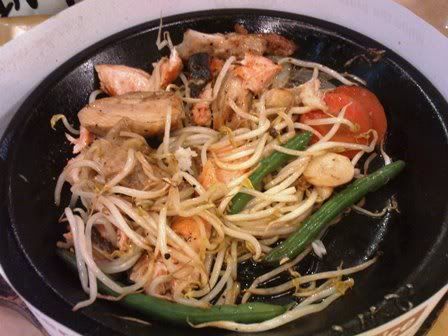 My darlings…See how fast they've grown!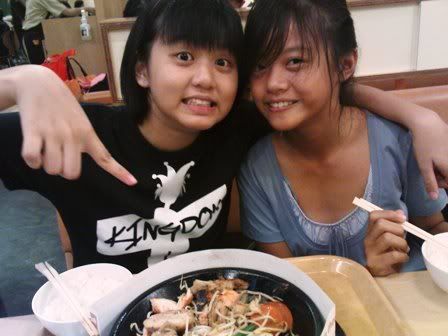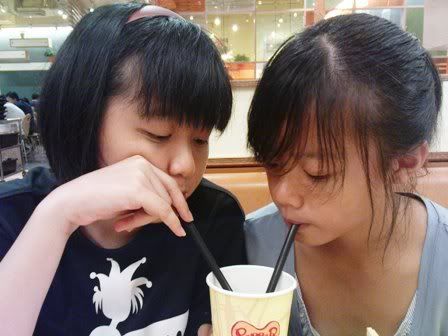 Yours truly ME!
These ice-creams are yummy! Green tea and black sesame.. *DROOL*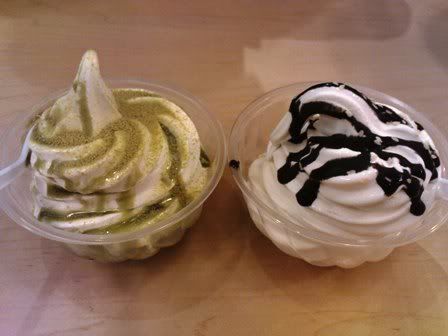 This performance outside TAKA is fantastic! The youngsters are all full of jest.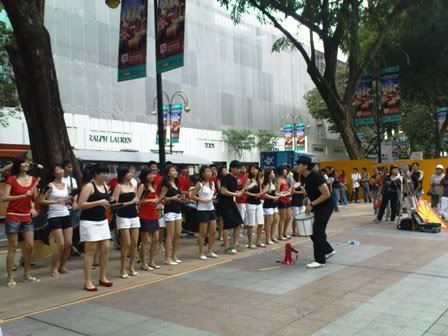 Went down to Pasir Ris Costa Sands Resort to attend my ex-colleague's daughter's 1st birthday party. So fast and Joreen is 1 yr old already. Time flies…. She look exactly like her brother, Yang. Totally SAME MOULD lor… Didn't get to take picture with her though but I took photo of her yummy cake(so interesting) and agar agar(so girly). Reach back Yew Tee at 1030, no need send cousins back because uncle and aunt brought the small boy out to go supper together :D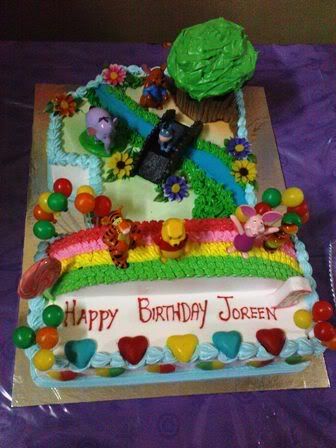 Sun
Woke up, done my laundry, supposed to go Causeway Point with mummy and eldest sister but I'm lazy…So? So I rot at home, SKYPE with my dear bf. After that some project, some tv and end up napping 2 hrs to 730pm. That's a dreadful nap that caused me insomia at night lor. Watched the Sichuan charity show and I make my 1st call 1900 1125123 - $50 donation. The show is touching. At some point, I was really touched. Touched by the poems read by artists, touched by the shots by journalists at borders. Haiz. it's a horrible natural disaster.. After the show ended, the news came up with another shocking 6.4 ritcher scale earthquake! Haizzzz….Can heaven pls stop torturing the poor natives? PLSSS…
Here are 3 LOs I've done over the weekend. Pretty pleased with my scrapping this time since mojo is here to visit :D