Haha...YESH! I'm so proud of myself..Hehe so shameless! Reason? Because I made these...nice or not? Was inspired by my col's pair of earrings she wore last week. So thought of going it a go and tar dar...I personally feel its a not bad try liao :)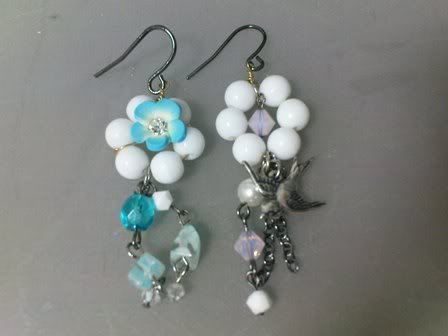 Oh ya. In case my dear friends keep wondering which designer am I talking about. Well she's Christina, owner of
babelittlethings
. She has her online store as well as boxes at inQbox at Raffles City, Suntec and Parkway Parade. Hehe..do free advertisement for her. I know some of you like accessories..so do drop by any of her stores and you'll find nice pieces to pick up.
Had dinner with bf's friends at Tony Romas last night. Its NICE!!...See the food and you'll know what my bf and me shared. :p Went for beer after that at Millenia Walk and off we go back heading home.
My salad...
Bf's combo meal which I tax here, tax there...haha...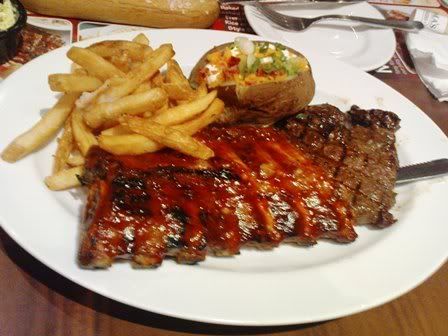 Nothing much for me on Sunday cos I have full day class. After class went optician to buy lens. Gosh...I need to change brand of my lens, solution to better keep the moisture level of my EYES...no wonder keep feeling dry...haiz...$$$ I need more $$$... hahaha :D