Photo taken at Pasir Ris bus interchange...Next one you will see an even more amazing photo ie the crowd taking the shuttle to Airshow
This is the kind of crowd that's still managable..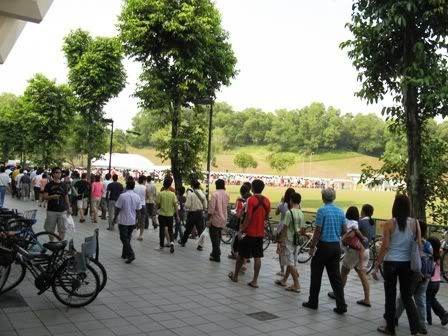 My Airshow admission ticket
Taken inside Changi Exhibition Centre..Finally we got in there! PHEW~
Our Mr President, Nathan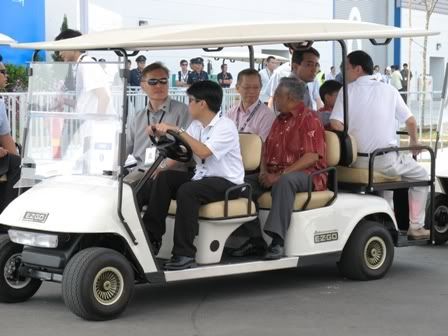 Me with US pilots..
A380 photo 1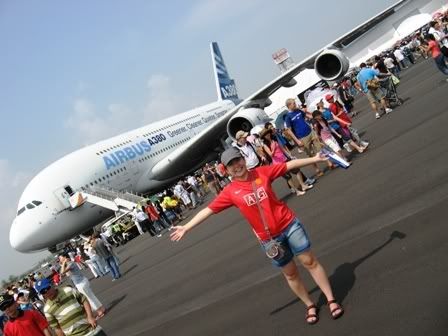 A380 photo 2
Photos taken during the aerobatics show..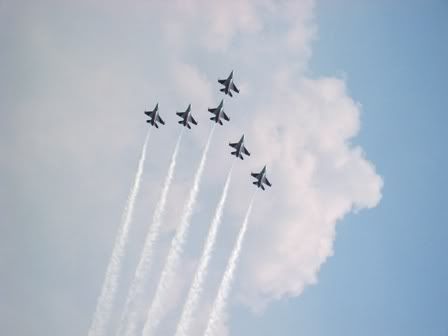 Nice heart right? By the Black Knights...BIG SECRET made known to the public..Black Knight No. 3 is UNATTACHED! Haha...
Formation...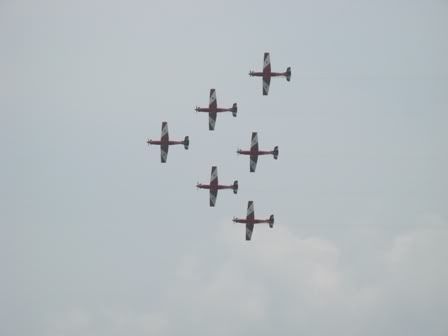 Yet another formation
Interior of A380 suite...
Inside the exhibition hall...
The crowd going home! HORRIGIBLE right? That's where we queued for 1+hr lor..
Thats all for now...