Happy Valentine's Day to all!!!
Its still so holiday mood at office...I practically just want to play lor..*CHAM*
Taking half day off today, going meet my dear bf who's on 'off day' today. No special dinner, surprises...He don't believe in that. Me? Only partially la. Of cos all ladies love to be pampered but I'm ok cos to me everyday is vday as long as my the other half is nice to me. :) We're going for afternoon swim, then maybe off for movies. Feel like watching PS I LOVE YOU. See what he say bah :) Made him a handfelt vday card, a Love album and bought him 2 things...hehe.. Hopefully he'll like them...
Card for him...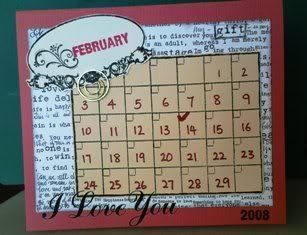 LOVE album for him...
Man U jersey for him! (this piece is mine though..haha)
Some random pix...
Me enjoying my sushi...
So pathetic eat KFC? haha no la..acting only la..
My favourite shot of the day :p
Made some simple gifts for 5 of my colleagues. Painted pegs and added the cute little ladybug with their names on it. Again, will post photos when I downloaded them. :)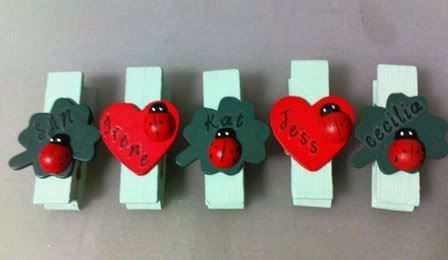 This year more of the ladies in office receive flowers than past years. Economy picking up? Haha...Nice to see pretty flowers in office, really perks up one's mood. Hmmm maybe I should consider going Ikea get a vase and buy some fresh flowers on and off. Pretty pretty...
Wish all of you a wonderful Valentine's Day. Hug Hug...Kiss Kiss....
Sidenote:
I just send a sms to my friends...
"I dun if u'r a guy or girl, u'r married or attached or single, i juz wanna hug & kiss my dear fren now..HAPPY VALENTINE'S DAY! :p "