a sudden thought gush through my brain as i'm preparing to write this post...do one really grow wiser as we grow older? 'a year older, a year wiser..' is this phrase really true?
"wise as an owl"...altered a notebook for my friend. hmmm he takes patience to appreciate my works til date and i thank him for that...his birthday is coming, its tomorrow! but don't think i'll get to meet him frequently, so asked another friend to pass it to him. anyway here's the pic of the notebook, simple one :)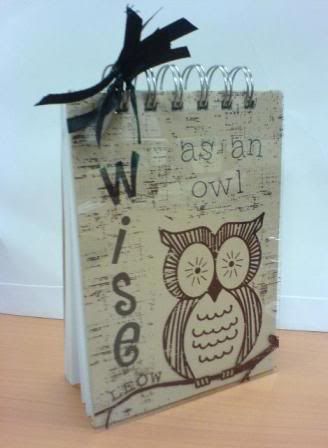 the stamp i asked I to help me buy online in TSL arrived! isn't it a beauty? definitely will make a nice background lor...love the fonts and wordings, it basically incorporated all the beautiful thoughts in it..multi purpose rubber stamp!
i help to run an errand on wed to robinsons for my sis during lunch. visited cold storage to buy cherry tomato and guess what? i saw those pumpkin that i can't resist taking a shot using my hp..hehe so cute..how nice if singaporeans celebrate halloween also...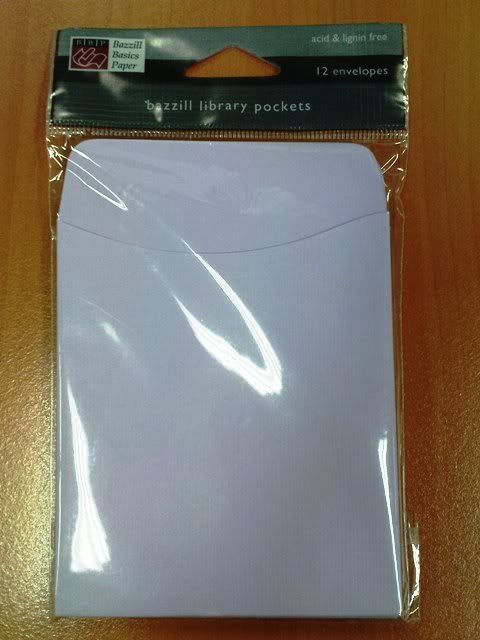 ok now for something boh liao...hehe...wonder if you all tasted the same childhood titbits as me? have you tried this XIAO DING DANG before?
hehe..steve really surprised me with this farewell 'sweets' though...cos usually people will just buy chocolates or sweets. but he? he buy XIAO DING DANG...hehe..so funny lor..there's even a mini toy inside..and i'm boh liao til i took it out and take some shots of it..cute nia?